The Voice Of a Child (VOC), a San Francisco Bay area based non-profit corporation, is pleased to be the winner recipient of Yahoo! Employee Foundation (YEF) grant, offered to 501(c)(3) public service organizations. The grant was received for the maternity clinics, which VOC operates through their affiliate in Nigeria, Africa. Supplementing with VOC's additional financial support, the grant has been used to purchase a portable ultrasound machine for the maternal and newborn health programs.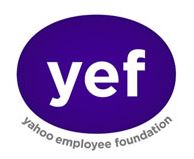 Our program in Nigeria has expanded from three to six medical clinics in 2013. The specific goal of the project is to reduce maternal and newborn mortality and morbidity. The area has had a very high maternal and new-born mortality rate. Routine ultrasound scanning is necessary for timely detection of  warning signs during pregnancy, such as breech presentation, low lying placenta, twins and triplets, intra uterine death, etc., as well as determination of Estimated Date of Delivery (EDD).
Our operational service area, Okpuitumo, Nigeria is a neglected rural community. The area's high mortality rate can be attributed to lack of access to primary health care in the remote rural areas. Only 4% of the women have a secondary education. More than 90 % are farmers and many live in extreme poverty. The area has a very high birth rate, with an average of seven children per mother. Our health and prenatal services have made a dramatically significant difference in the area. Maternal deaths in 2011 were 12, in 2012 were 3, and in 2013 there were only 2. Obstetric emergencies for referral to tertiary hospitals in 2012 were 24, which increased to 27 in 2013. Our objective is to intervene early in case of potential complications, which may be unmanageable by us, but can be assisted by larger hospitals. We use our newly acquired ambulatory services to transport such cases to the safety of fully equipped hospitals.
We will continue to monitor impact of our newly acquired ultrasound machine, by measuring maternal deaths, new born deaths, cases referred to tertiary hospitals, and how effective we are in early diagnosis of complicated pregnancy with the help of the ultrasound machine.
Voice Of a Child would like to express our sincere gratitude to Yahoo Inc., and Yahoo Employee Foundation for its grant to help us acquire the ultrasound machine. We are also grateful to Vidya Sidharthan, the Yahoo employee, who persistently worked to enhance our cause and advocated our project within the Yahoo Employee Foundation. This demonstrates that YEF and similar organizations can make significant difference in the quality of life for indigent, under-privileged people on the planet, by supporting experienced, efficient and committed organizations like Voice Of a Child.