Children who graduated 10th grade from Pazhassi Raja Tribal school in 2013. Our pass percentage – 100% !!!
The school has taken the responsibility for their 11th and 12th grade studies as well. All the graduates got admission in local colleges in the nearby town. Some of the funds raised from Sevathon-2013 was used to enroll them in a computer education program. Join us in wishing these children a very bright future.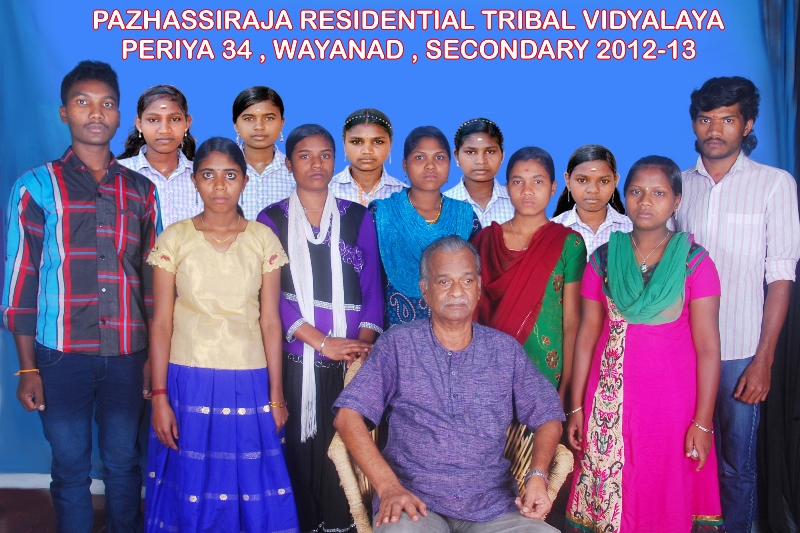 The name of the students:
Front row from left: Raghu.R, Mathu.M, Rijitha.S.K, Jincy.M, Remya.R, Chinchu.R, Girish.N.A
Second row from left: Jyothi.C, Geetha.M.V, Chandini.K.K, Ani.C, Anu.M.V.